Ok, it's Spring 2009... I'm late, but Im gonna play catchup... Let's go back to January 2009.
Something I would like to share with you all, then you can be the judge..
On Saturday, January 10, 2009, I did a private photoshoot to upgrade my portfolio with Lucas Pics. Husband and wife team, Luke Jones and Maddy Jones (she is the editor of Plus Model Magazine, online mag exclusively for the aspiring plus model).
Weeks prior to the shoot, I emailed Maddy and told her I wanted my pics converted to black/white or grayscale because I am putting together my own personal modeling website... and I also told her I bought a tutu, and I wanted to shoot something avant garde and different.. She told me the background was white, instead of the usual gray (I have shot with them before)..
So I show up and show out like I normally do... and this is the result of what came out (pics are not retouched)...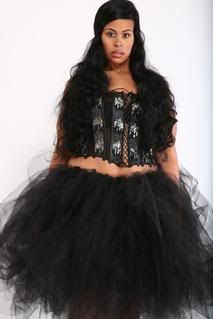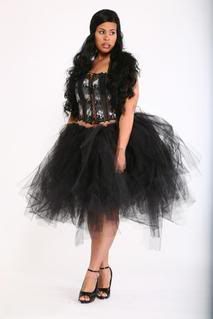 Two weeks later, this is what showed up on the cover of the February issue of Plus Model Mag...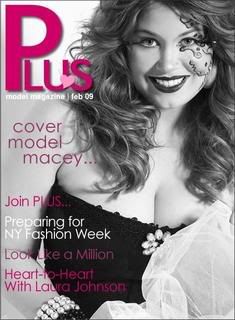 SEE ANY SIMILARITIES TO MY SHOOT/CONCEPTS?
#1. The model was styled by the editor of the magazine..Maddy Jones.
#2. Did she steal my concept from the January 10th photoshoot?
#3. Is this lack of creativity from someone you would expect to have creativity since her magazine reflects the style and essence of the curvy model?
Opinions please... don't hold back!